We dove right into Real Estate Investing without a plan...and because we lacked guidance, we stumbled, made mistakes and learned some hard lessons along the way- but it doesn't have to be that way for you.
In this workshop I am going to teach you everything I wish I had known before this photo was taken.
When we started, we didn't have a clue what we were doing, now we I want to show you how to start off better than we did.
BUY &HOLD BASICS is a crash course to get you on the path to buying your first Rental Property.

After this course you will have a clear understanding of:
> 3 Ways to finance the purchase of your first rental (including a way that doesn't require a down payment!)
> Where to find rental properties and what to look for
> And how to fill your new property with a tenant or tenants so that you can start making rental income
What's included:
Ebooks | Video Lessons | Worksheets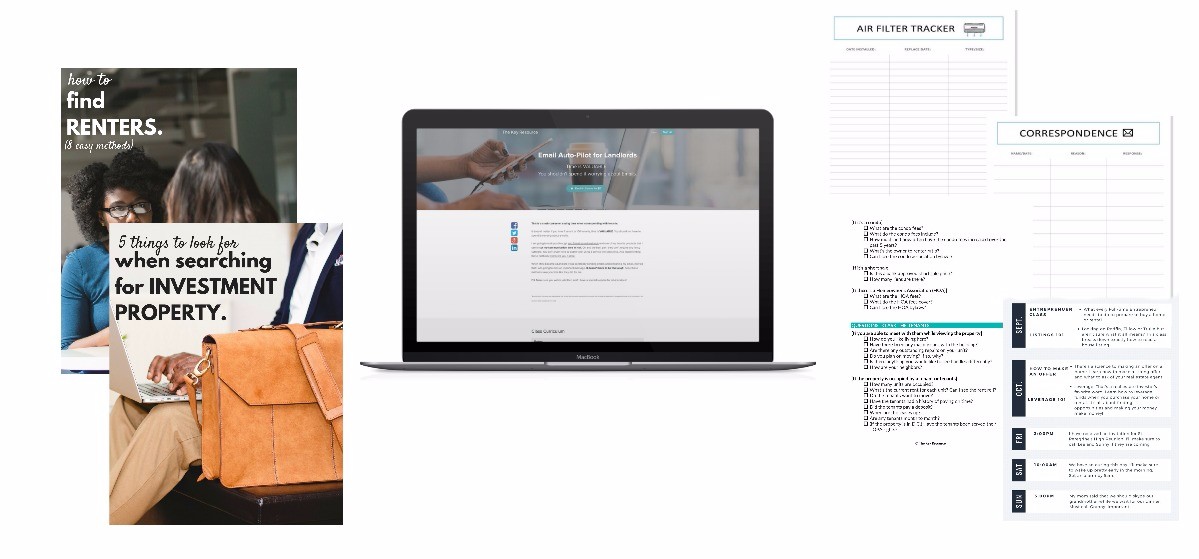 You don't have to be a millionaire to get your first Rental Property
but you can become a millionaire by owning one.
If you are ready to build wealth with Real Estate Investment and you want to start out better than I did, this course is for you.
Take a look at the course curriculum below! It's completely self-paced and you have access to the content forever!